Systems Products List
We are here to help. Let our 27 years of experience help you.
---
---

- PANASONIC - Complete optical drive support. Models, LF-5010,LF-5014, LF-7010, LF-7014A, LF-5300A and all jukeboxes. COMPLETE MEDIA IN STOCK!
================

- PHILIPS - LMSI - PLASMON - OPTICAL MEDIA: 12" WORM - Complete optical media support.
================

CUC - COMPUTER UPGRADE CORPORATION - Reliable storage built on flexible applications. Optical DVD and Tape libraries. OMNILIB/DVD SERIES. QUALSTAR TAPE LIBRARIES, SUBSYSTEMS AND SOFTWARE: SOLARIS, AIX, IRIX, HP/UX, TRU64, LINUX UNIX, WINDOWS NT/2000, NOVELL. INFINISTORE - VIRTUAL DISC NAS SYSTEM. MAGNITUDE - TRUE STORAGE VIRTUALIZATION IN A SAN
---
VIRTUAL ONLINE, NEARLINE AND OFFLINE STORAGE LIBRARIES
================
Is your old Raid, Optical, DVD and Tape technology becoming obsolete? IEEI is happy to sell you the LATEST storage libraries.
Applications: Medical, Communications, Imaging, Geophysical, Banking, Manufacturing and Government.
Platforms Supported: Solaris, AIX, HP/UX, Novell, Windows NT and 2000, IRIX, Tru64 Unix, Siemens Reliant Unix, VAX/VMS, Apple.

ASACA/Shibasoku : THE new Firefly storage system. 48TB at the cost of tape with a 400MB sustained transfer Rate.
"JOIN THE REVOLUTION......... FIREFLY"
FIREFLY Digital Virtual Libraries
The FireFly, our new line of Digital Virtual Libraries, combines high capacity, high performance and low cost into a single storage system. The FireFly uses the latest Serial-ATA technology to provide Fast Random Access data storage when coupled with the FireFly's advanced silicon switching technology. This provides the Highest Density storage in the Industry. Subsystems range from 12TB to 48TB with transfer rates of up to 400MB sustained.
The FireFly Digital Virtual Library can be easily configured to support JBOD, and all major RAID levels. By using the built in software of the DVL the user can customize the ASACA library to manage multiple virtual libraries within the same cabinet. Each virtual library can use disk configurations to optimize your storage needs, with JBOD, RAID 0,1,5,10 all operating at the same time.
Click Here to Learn More!
DVD Libraries
IEEI has introduced the latest OmniLib family of DVD-RAM Libraries. The OmniLib family of DVD-RAM combines high performance and low cost into a single storage system. OmniLib libraries range from 2.35 Terabytes, 7.05 Terabytes to an incredible 13.6 Terabytes in a single cabinet. Virtual Libraries: Each OmniLib can be partitioned into a maximum of 8 virtual libraries (VL). Media and drives are assigned to each VL. Each VL is managed independently of one another.
Click Here to Learn More!
S-AIT Tape Library Subsystems
The OmniLib-TLS-5000 series tape subsystems is the first family of automated tape libraries utilizing Sony's new S-AIT (Super AIT) tape drive technology to deliver 500GB per tape enterprise class backup and near-line storage solutions. The S-AIT1 tape drive is the result of combining the best features of Sony's widely used AIT recording technology with increased media recording area afforded by the ½-inch tape format. IN the OmniLib/TLS-5000 advanced robotic design, S-AIT yields industry-leading capacity, storage density, performance and reliability.
Click Here to Learn More!
================

- DATA GENERAL - Complete range of new & refurbished systems including Nova, S/120, 140, 280, MV 2000 - 20000, Aviions. Tape drives, communications, printers and memory. CLARIION SUPPORT.

================

- DATAPRODUCTS HITACHI - COMPLETE SUPPORT, DOT, BAND AND LASER

================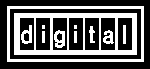 - DIGITAL EQUIPMENT CORPORATION - COMPAQ - HP. We handle all DEC Systems, including refurbished and fully tested systems and peripherals. PDP, VAX, Micro VAX and Alpha. Complete HDA sales. Disc, tape, printers, optical storage and communications. STORAGEWORKS MODULAR ARRAYS.

================

ATM AND BANKING SUPPORT - DIEBOLD, NCR, IBM AND FUJITSU DISPENSER, DRIVE UP, WALK UP TELLER SUPPORT. COMPLETE MACHINES AND SPARE PARTS. Banking equipment including: UNISYS, NCR, ADDMASTER AND CRADEN.

================

AS/400 MAINTENANCE SOFTWARE - IBM maintenance software called SNAPSHOT/400. SNAPSHOT/400 is an AS/400 system management product which monitors the critical performance indicators of CPU, Memory, disc and active jobs. It not only identifies short term problems as they occur, but also performs long term trend analysis.

================

DOCUMENT IMAGING - Complete support. Software, hardware, scanners, monitors,jukebox, optical disc drives, tape drives, compression boards, a wide range of optical media, PC based systems, turn key, 220V/50Hz. We offer the best document image products in the world!

================

OPTICAL MEDIA AND PRINTER SUPPLIES - Complete optical and printer supplies support. 3M, IBM, MAXOPTIX, PHILIPS, PANASONIC, PLASMON, PIONEER AND KODAK. IBM BRANDED AND OEM MEDIA.

================

PRINT BANDS AND PRINT HEADS - PRINTRONIX, DATAPRODUCTS, FUJITSU, IBM

================

JUKEBOX SALES AND SUPPORT: HITACHI, ATG, HP, PLASMON, KODAK. COMPLETE OPTICAL DRIVE SUPPORT AND SPARE PARTS SALES. BOTH 5.25", 12' AND 14" OPTICAL SUPPORT.

================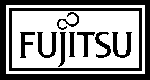 - FUJITSU - Disc and tape drives available new/refurbished/used. Models, 2284, 2322, 2333, 2246E, 2344, 2442/43/44, 2294, 2351, 2361, 2372, 2382, 5 1/4 Winchester SCSI and ESDI. Spare parts and complete depot repair. Complete HDA's also available. I.E.E.I. is also a Fujitsu scanner reseller. We carry the complete line of Fujitsu single sided and duplex scanners, including spare parts.

================

- HEWLETT PACKARD HP - Refurbished systems including HP1000 thru HP9000. HP original and compatible peripherals; terminals and printers. Low cost memory upgrades. Spare parts for all HP equipment. Also available: HP test equipment. WE ARE BIG IN HP SPARE PARTS!!!!!!
================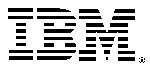 - IBM - All original IBM and compatible peripheral devices; disc and tape drives, printers and terminals. Spare parts including memory, boards, power supplies, HDA's etc...Complete AS400 line & RISC 6000 SYSTEMS FEATURES AND SPARE PARTS.

================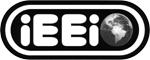 IEEI PART/SOFTWARE CATALOG - subscription service: A CD that has over 120,000 PC based products. CPU's, disc, tape, boards, peripherals, network, desktop publishing, LAN, Bridges/Routers, and modems. Keyword searches available. VISIT WWW.IEEI.COM FOR DETAILS. ONLY 495. USD. WHY SEARCH ALL DAY, WHEN THE PRICES CAN BE RIGHT ON YOUR PC!
================

SEAGATE IMPRIMIS (CONTROL DATA) - The complete line of fixed or removable disc drives in both new & refurbished condition. The complete line of Sabre and Wren series disc drives. All spare parts for 14" and 8" drives. Sabre HDA exchange program.
================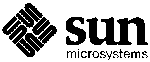 SUN - Sparcstations, Sparcservers, systems, CPU's, disc, tape and optical drives. Memory upgrades and depot repair. Complete spare parts support.

================
DISC DRIVES - IMPRIMIS, EMULEX, NEC, CDC, WANG, SEAGATE, FUJITSU, PRIME, IBM, DIGITAL, COMPAQ AND DATAGENERAL. 2.5" UP TO 14" DRIVE SUPPORT. Complete drive sales and spare parts support.
================
FIBRE CHANNEL - FIBRE CHANNEL HAS BEEN ADOPTED BY THE MAJOR COMPUTER SYSTEMS AND STORAGE MANUFACTURERS AS THE NEXT TECHNOLOGY FOR ENTERPRISE STORAGE.
FIBRE CHANNEL ELIMINATES THE DISTANCE, BANDWIDTH, SCALABILITY AND RELIABILITY ISSUES OF SCSI.
IEEI ------- YOUR FIBRE CHANNEL CONNECTION
================
PRINTER SALES, SPARE PARTS AND CONSUMABLES - FUJITSU, PRINTRONIX, OTC, DATAPRODUCTS, XEROX, OKIDATA, IBM, QMS, DIGITAL EQUIPMENT, GENICOM, TI, TALLY.
================
NETWORKING - HUBS, WIRELESS, THIN CLIENT, SWITCHES, REMOTE ACCESS, COMPUTER TELEPHONY, ROUTERS, NETWORK STORAGE, MEDIA CONVERTORS AND WIRELESS
================
AST-CALCOMP-COMPAQ-CDC-DG-DATA PRODUCTS-DEC-DELL-EXABYTE-FILENET-GENICOM-HP-IBM-MANNESMAN TALLY-MICROSOFT-MODCOMP-NCR-OKIDATA-QMS-SEAGATE-SGI-TI-TOSHIBA-UNISYS-WANG AND MORE...
220V/50HZ EQUIPMENT IS AVAILABLE.
================
CONTACT IEEI TODAY. WE ARE HERE TO HELP.








Copyright ©1995-2004 International Electronic Enterprises, Inc. All Rights Reserved
110 Agate Ave., Newport Beach, CA 92662, Telephone +1 949-673-2943, Fax +1 949-673-0249, E Mail: ieei@aol.com